All Chemical Standard Pumps series CNP correspond the dimensions and performance according to ISO 2858 (similar to ASME B73.1). All sizes can be supplied from a single pump up to complete systems on base plates including motor.
Super high efficiency
Closed multiblade impellers
Durable oil lubricated bearing
Execution CNPVS submersible with intermediate pipe and mounting plate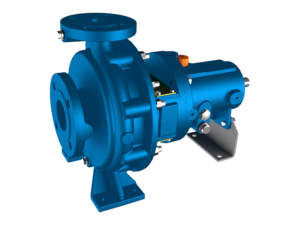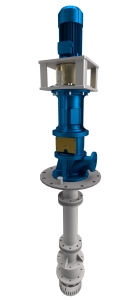 For vertical drainage of tanks and reservoirs our Sump Pumps series ETP are ideal.
Guiding bearings from silicon carbide
Medium lubricated sliding bearings
Multistage executions for high heads
Horizontal pressure nozzles above mounting plate
In the section industry & plant engineering our Sewage Water Pumps series AWP can as well be used. With the different sizes, corrosion resistant materials and sealing possibilities, for example for high pressure, a lot of applications are possible.
Further information to this series can be found in the section "Water and Wastewater".
High wear resistance
Casing design pressure 40 bar
Sealing with magnet coupling possible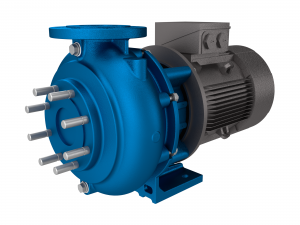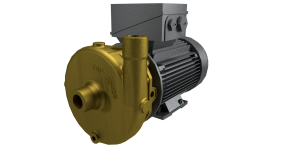 Through the mostly narrow circumstances in plant engineering, there are possibilities for use of our Compact Pumps series EBP.
Compact construction form
Open impellers
Multistage executions for bigger heads
Special versions for up to 200 bar